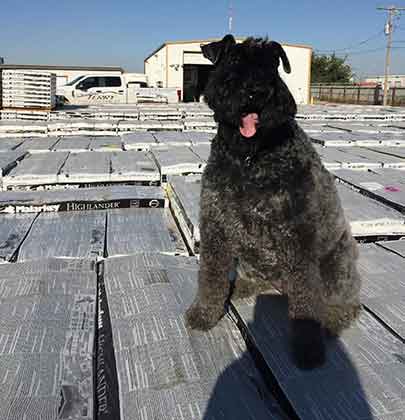 Your Go-To Residential and Commercial Roof Repair and Metal Building Specialist in Midland, TX
Charles Terry Construction, Inc. is a family-owned business in Midland, Texas. We've been a roofing contractor since 1977 and are fully qualified and GAF-certified. We offer residential and commercial roofing, metal roofs, and are proud providers of metal building supplies and customized metal building solutions to communities in Texas.
Our metal buildings are second to none and we manufacture some of our own metal supplies so you can be confident that you're getting the best quality product available. Charles Terry Construction, Inc. also manufactures metal roofs which we apply to roofing projects if our customers prefer it.
We are one of the oldest local roofing companies in the Midwest, TX area and have received numerous awards in recognition of our expertise, professionalism and commitment to service. Some noteworthy awards we've received include being voted the Best Roofing Company in the Permian Basin nine times (2009-2018) and the Customer of the Year Award from ABC Supply (2010).
Quality Workmanship to Texas
We pride ourselves on being able to handle any kind of roofing job that comes our way—from residential to commercial, metal roofs, and metal material supply—and we will never compromise on the quality of our workmanship. Our goal is always to provide you with a beautiful new roof or building that lasts as long as possible.
We have decades of experience working with all kinds of roofs and metal building projects and we have built up a reputation for quality workmanship and customer service that will help keep your commercial or residential property safe, sturdy, and durable while saving money on energy costs over time.
Book an Estimate!
We offer free estimates on all our projects, so contact us at (432) 520-6943 to set up an appointment for your residential or commercial roof repair or metal building needs. Thank you for choosing Charles Terry Construction, Inc. for your project.