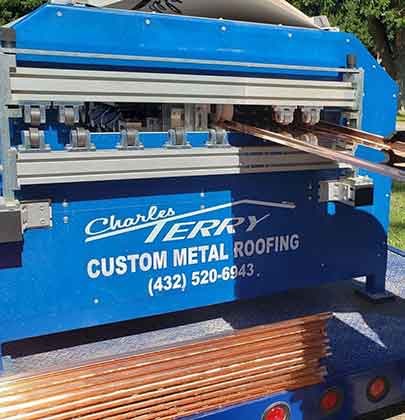 For All Your Roof Repair, Inspection, and Maintenance Requirements
We are a family-owned and operated business in Midland, Texas, and we've been providing roofing services to the community for over 40 years. We are a fully-licensed and GAF-certified roofer, offering residential and commercial roofing services to our customers. Our products include metal roofs, asphalt shingle roofs, tile roofs, and more.
Our extensive knowledge of roofing systems has helped us gain the trust of many satisfied customers over the years. We're known for our quality workmanship and attention to detail—and we always ensure every job is done right the first time.
Experienced Roofing Contractors
Having a roof that is in good condition is important because it helps keep your property safe and secure. It also helps protect the interior of your home from water damage and keeps out unwanted pests like termites or rodents. Having a well-maintained roof can also save money in the long run by keeping energy costs down.
Why Choose Us?
We've been in the business for over four decades, so we know a thing or two about installing a durable and reliable roof over your head. The advantages of having Charles Terry Construction, Inc. do your roofing work include:
Getting certified and insured professionals to tend to your roofing.
Having a choice of color, style, and functionality to suit your preferences.
Getting the job done right the first time.
Having only top-quality materials installed on your property.
If you're looking for a reputable contractor who can provide expert advice on your next project or simply help you keep your existing roof in good working order so that it lasts as long as possible, look no further than Charles Terry Construction, Inc.
Contact Us Today
Contact us today at (432) 520-6943 to set up an appointment for roof repair and inspection or maintenance for your next project! Thank you for choosing Charles Terry Construction, Inc. We look forward to addressing your commercial or residential roofing needs.