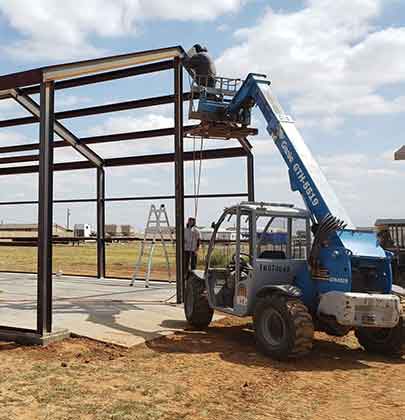 Get Your Metal Building Supplies from Charles Terry Construction, Inc.
At Charles Terry Construction, Inc., we're committed to helping you build the best metal building possible. We know that every job is different and your needs are unique. That's why we offer a broad range of metal building supplies so you can craft a building according to your preferences and aesthetic.
We believe in the value of metal construction because it's durable, reliable, and long-lasting. You can count on your metal structure to stand up against harsh weather conditions and withstand years of wear and tear without showing signs of damage or stress.
Metal buildings have a lot of benefits over traditional materials like wood or concrete. For one thing, they're strong and durable—so much so that they can even withstand natural disasters like hurricanes and tornadoes!
Trusted Metal Suppliers
We provide everything from light-gauge steel panels and corrugated metal siding to windows and doors that fit any style of building. We know what works and what doesn't, and trust us: if you want to get the most out of your construction project, use metal.
Our wide range of metal building supplies include:
C Purlin
I-Beam
Square Tubing
Insulation
PBR/PBU Panel
Standing Seam Panel and Accessories
Standard and Custom Trim
Screws, Closures, and Paint
All Steel Building Supplies
Our staff has years of experience in designing custom buildings with our customers' needs in mind. And when it comes time to install those parts, we'll be right there with you every step of the way—so you can rest assured that your new home will be ready on time and without any problems!
Call Us Today
Need a trusted provider of metal building supplies? Contact us today at (432) 520-6943 to order and receive supplies from our broad range of items on offer within 2-3 days. We also offer free estimates, so that you won't be taken by surprise.